Patient Centered Medical Home (PCMH)
NOTCH has been recognized by the National Committee for Quality Assurance (NCQA) as a Patient-Centered Medical Home since 2012.
The PCMH model of care places an emphasis on team-based care, communication, access, and care coordination. It also emphasizes better management of chronic conditions. This means that at NOTCH, we take extra care to track patients who have chronic diseases such as diabetes, or are at an age where critical preventative screenings, such as colonoscopies, need to begin.
NOTCH's recognition is a reflection of our commitment to improving the health of our community. By managing and preventing chronic disease and promoting healthy lifestyles, we aim to empower our patients to take a proactive approach in managing their self-care and well-being.
Enosburg Health Center
Fairfax Health Center
Georgia Health Center
Richford Health Center
St.Albans Health Center
NOTCH Primary Care
Swanton Health Center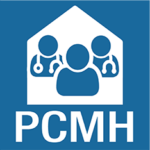 Health Disparities Reducer
Awarded to Health Centers that:
Demonstrate at least a 10 percentage point improvement in low birth weight, hypertension control, and/or uncontrolled diabetes CQMs during consecutive UDS reporting years (2020 and 2021 UDS) for at least one racial/ethnic group, while maintaining or improving the health center's overall CQM performance from the previous reporting year; and/or
Meet the identified benchmarks for all racial/ethnic groups served within the most recent UDS reporting year.
Access Enhancer
Awarded to Health Centers that increased the total number of patients and the number of patients who receive at least one comprehensive service (mental health, substance abuse, vision, dental, and/or enabling) by at least 5% during consecutive UDS reporting periods (2020 and 2021 UDS).
Health Center Quality Leader (HCQL)
Awarded to Health Centers that achieved the best overall clinical performance among all health centers and were recognized in the following tiers: Gold (top 10%), Silver (top 11-20%), or Bronze (top 21-30%) for CQMs.